AEAF's virtual event is just a month away with speakers presenting on topics from VFX and animation in TV series and movies, to wrapping your pipeline around USD on a budget.
Meet the Expert VFX and Animation Storytellers at AEAF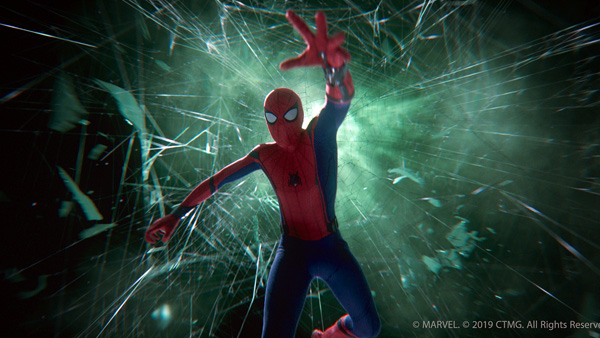 AEAF's virtual event is taking place in just under one month. The Speaker Program line-up has grown to cover topics ranging from VFX and animation in TV shows and movies to learning how to wrap your pipeline around USD on a student budget. We are now also hard at work judging the wonderful entries to the AEAF Awards. We will soon announce the Finalists and cut the Showreel to be screened online this year for the very first time.
REGISTER to attend on your favourite screen on 14 August. See more detail about the Speakers here.
The speakers you will see and hear at AEAF this year are presenting from all over the world – Canada, the US, London and Australia – and from diverse backgrounds, and all are dedicated to visual stories and a love for film.
Alexis Wajsbrot, who has also co-directed his own film, will take you on Framestore's winding journey with Marvel to conceive and create the illusion battle Spider-Man fights with Mysterio in 'Spider-Man: Far From Home'.
Robert Bock from Rodeo FX, is in fact an accomplished Director of Photography and now holds the special role of Head of Live Action studio at Rodeo. His photographer's eye also made him the ideal candidate to supervise VFX for 'Tales from the Loop', translating paintings to the TV screen.
FX Lead Luke Gravett and Character FX and Crowd TD Chelsea Shannon are talking from not one but two Animal Logic studios, Sydney and Vancouver, about how they worked their way into the roles they now fill developing tools and pipeline for feature animation projects.
DNEG's Ben Wiggs working life has been devoted to VFX animation for 17 years, starting with commercial stories at MPC to, most recently, treading that fine line between mechanical and human motion in robots for 'Westworld' 3, the topic of his talk.
Nelson Sepulveda-Fauser is one of the ILM team responsible for de-aging the principle actors to help tell the story in 'The Irishman', and will talk about his team's work on the project, an Oscar nominee, from the perspective of 16 years at ILM.
As a VFX TD who enjoys getting his hands dirty, Technical Lead Daniel Flood at UTS ALA will demonstrate how teams can start using USD, one of the fastest growing developments in VFX today, as the basis of their pipeline, from Shotgun integration through lighting and automated rendering – all without breaking the budget.