AEAF 2019 Speaker Program 16 August
5.15 pm AQUAMAN - Method Studios - Josh Simmonds VFX supervisor
4.30 pm - CAPTAIN MARVEL - RSP - Malte Sarnes - VFX Supervisor & Alexandra Daunt Watney, Senior Producer
3.45 pm - AVENGERS: END GAME - ILM
3.00 pm - CAPTAIN MARVEL - Animal Logic - Alex Lay - Lead Digital Artist
2.15 pm - LEGO Movie Franchise - Animal Logic - Christian So - Animation Lead
1.30 pm - Cutting Edge - Zenon Kohler - Creative Director and Ian Anderson - Animation Director Character Development
12.45 pm - UTS Animal Logic Academy - Projects
12.00 pm AFTRS Gets Animated
A Perfect Day at AEAF



AEAF is a celebration of VFX and Animation with a speaker program and awards evening.
AEAF takes place on 16 August, in Paddington, Sydney. Following a packed day of talks from the leading lights of the VFX industry, the AEAF Awards Night is a celebration of the best work by digital artists artists from around the world.
AEAF's speakers include VFX Supervisors, Animation and Creative Directors, who will enlighten the industry with new, creative approaches to their work and insights into the projects they have contributed to.
Speaker Program
12pm - 6pm 16 August
AEAF Awards
6pm - 10pm 16 August
5.15pm AQUAMAN - Method Studios - Josh Simmonds, VFX supervisor
In 20 years of animation and visual effects work, Josh Simmonds has acquired extensive experience across a diverse range of projects from advertising to episodics and features. After working in Sydney and London, Josh seized the opportunity to return to Melbourne 12 years ago, where he has been honing his craft with Method Studios ever since on projects including 'The SpongeBob Movie: Sponge Out of Water', 'Gods of Egypt' and 'Ghostbusters'.
His most recent VFX Supervision credits are DC Comics blockbuster 'Aquaman', the locally produced 'Judy & Punch', the Coen Bros. 'The Ballad of Buster Scruggs' and HBO's 'Game of Thrones' Season 7 which earned him an AACTA Award for Best Visual Effects.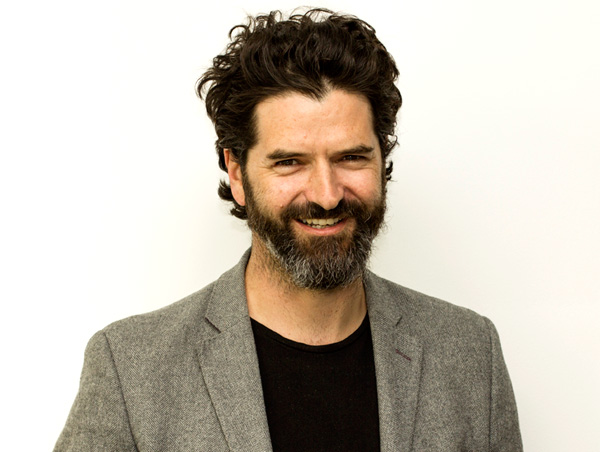 Josh Simmonds VFX supervisor Method Studios
4.30pm CAPTAIN MARVEL - RSP - Malte Sarnes, VFX Supervisor & Alexandra Daunt Watney, Senior Producer
Malte Sarnes, Visual Effects Supervisor and Alexandra Daunt Watney, Senior Producer at Rising Sun Pictures (RSP) share their experience of delivering 300 shots for Captain Marvel. The dynamic duo led the RSP team that executed a host of challenging visuals from a digital subterranean aircraft hangar, to shimmering holograms, to de-aging Samuel L. Jackson to a more youthful Nick Fury.
Malte's extensive visual effects experience spans over 15 years, joining RSP in 2017 where he came on board to lead successful delivery on projects Animal World, Captain Marvel and James Mangold's Ford v. Ferrari. Malte has supervised creative and complex work on productions such as Fantastic Four, Rush, After Earth and Game of Thrones.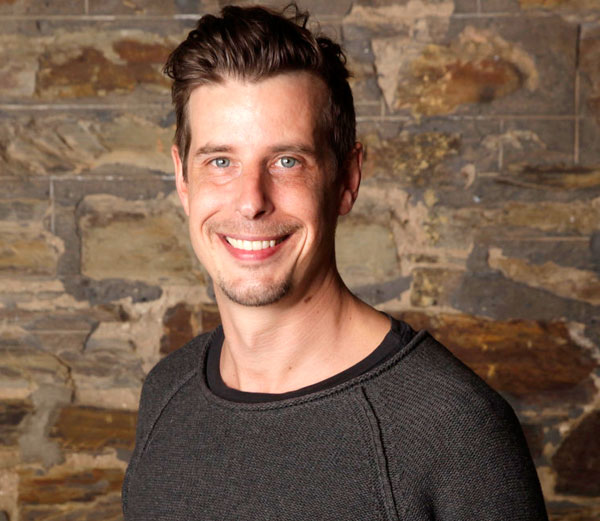 Malte Sarnes, Visual Effects Supervisor RSP
Alexandra joined the RSP team in 2016 as Production Supervisor, where she was instrumental in helping deliver projects such as Dark Phoenix, Dumbo and Alita: Battle Angel. In that time, she also produced RSP's work on Tomb Raider and Captain Marvel. Prior to RSP, Alexandra produced work on Captain America and Guardians of the Galaxy, alongside an impressive resume of titles.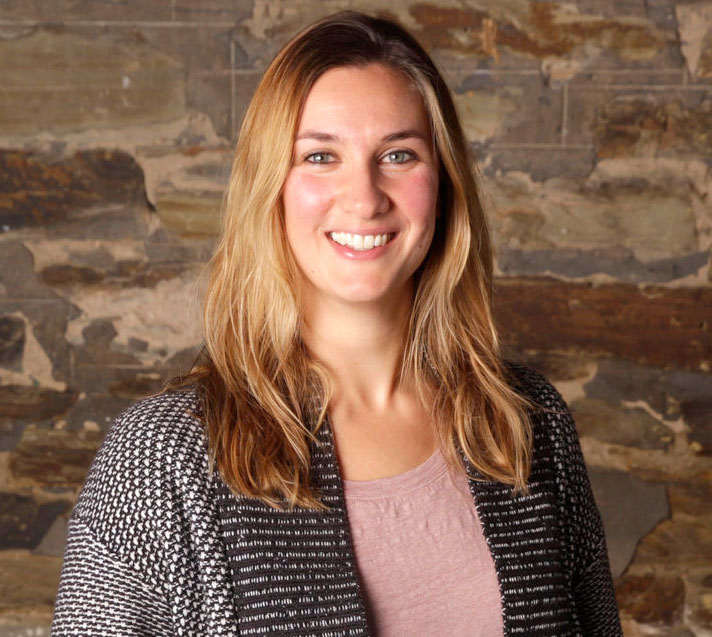 Alexandra Daunt Watney, Senior Producer RSP
3.45pm AVENGERS: ENDGAME - ILM - Luke Hetherington, Executive in Charge & Mike Allen, Lead Compositor
Two speakers are coming to AEAF from Industrial Light & Magic to join the speaker program. Lead Compositor Mike Allen will talk about ILM's work on 'Avengers: End Game', showing how they combined entirely new animation techniques and actor Mark Ruffalo's performance to bring Smart Hulk to life. Luke Hetherington ILM Executive in Charge will talk about ILM's global work and recently announced Sydney studio.
Luke Hetherington is the Executive in Charge of ILM's Singapore and Sydney locations and is responsible for all films in production at the studios as well as overseeing all studio operations, marketing and bidding on future projects. Luke's experience in building high functioning teams plays a critical role in his work at the studio, as does his knowledge of the Asian market and his ability to successfully collaborate with clients in order to achieve their strategic goals.
Before joining ILM, Luke had 20 years of experience in the animation and visual effects industry. He spent 17 years at Animal Logic in Australia where he helped lead the company through a period of major growth in roles including Head of Film VFX, Executive Producer, Head of Production and Head of CG. His credits include 'Star Wars: The Last Jedi', 'Ready Player One', 'Avengers Infinity War', 'Monster Hunt 2', 'Solo: A Star Wars Story', 'Sucker Punch', 'Knowing', 'Stealth', 'Monk Comes Down the Mountain', 'Walking with Dinosaurs 3D' and the sci-fi TV series 'Farscape'.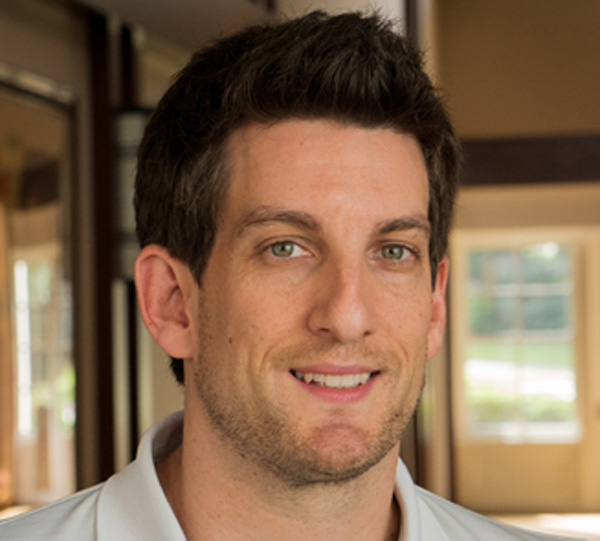 Luke Hetherington, ILM Executive in Charge
Mike Allen joined the Industrial Light & Magic Singapore Studio in 2012 as a Compositor. Since joining ILM, he has worked on films such as 'Avengers: Endgame', 'Ready Player One', 'Star Wars: The Last Jedi' and 'Kong: Skull Island', and is now Lead Compositor.
Allen began his career supervising the visual effects for the stop-motion film 'Mary & Max', the first animated film to open the Sundance Film Festival and winner of the Annecy International Animated Film Festival Cristal. Prior to joining ILM, he worked at Double Negative as a Compositor working on 'Iron Man 2', 'The Bourne Legacy' and 'Captain America: The First Avenger', among others.
Allen grew up in Australia and went to Deakin University in Melbourne where he received a Bachelor's degree in Computer Science and Software Development.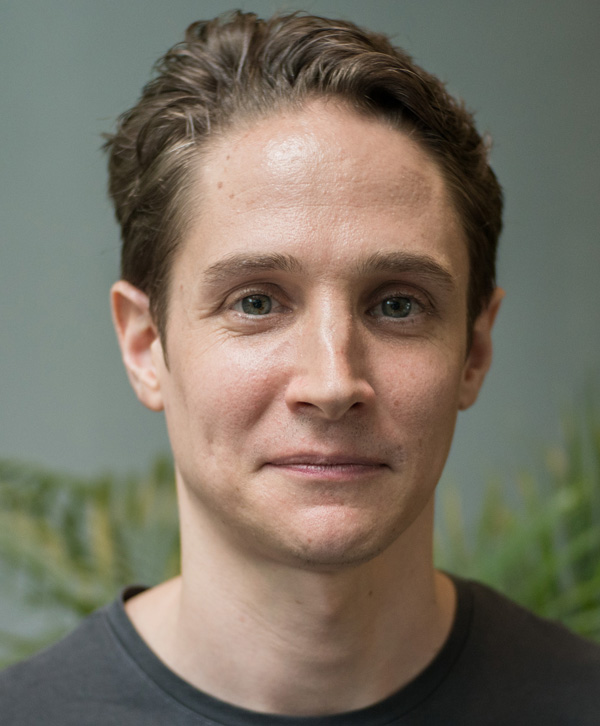 ILM Lead Compositor Mike Allen
3.00pm CAPTAIN MARVEL - Animal Logic - Alex Lay, Lead Digital Artist
Alex will share his experience working on Captain Marvel.
Alex first joined Animal Logic in 2013, working as a Nuke Compositor on The LEGO Movie. Since then, he has held a variety of roles at Animal Logic including Compositing Supervisor and now Compositing Lead, across a number of VFX projects; Alien Covenant, Guardians of the Galaxy: Vol. 2, Avengers: Age of Ultron and most recently, Captain Marvel. Alex has also worked with Method Studios, Cutting Edge and Fuel FX on a number of feature films including, Outlaw King, 2:22, Mad Max: Fury Road, Iron Man 3 and Prometheus.
Compositing Lead Alex Lay takes an in depth look at one of the key sequences Animal Logic was entrusted with on Captain Marvel. Learn how they created the Supreme Intelligence's Chamber, which was designed to feel quiet, yet significant in scale. Alex will take you through the VFX challenges and triumphs he and his team experienced while bringing Directors Anna Boden's and Ryan Fleck's vision to life. With a focus on compositing, Alex will share detailed examples of Captain Marvel, from initial look development through to final shots.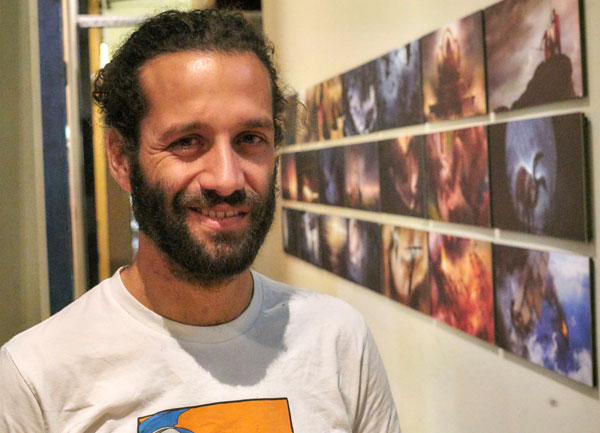 2.15pm LEGO Movie Franchise - Animal Logic - Christian So, Animation Lead
Christian will share his experience working across The LEGO Movie Franchise (The LEGO Movie, The LEGO Ninjago Movie, The LEGO Batman Movie and The LEGO Movie 2). Christian has worked at Animal Logic for over 15 years, starting as Senior Animator before progressing to Lead Animator in 2015. During this time, he has worked across a diverse range projects including Peter Rabbit, The LEGO Movie Franchise, Legend of the Guardians: The Owls of Ga'Hoole, Walking with Dinosaurs 3D, the Academy Award winning film and Happy Feet.
In his session, Christian will delve deep into seven years of LEGO Movie mania, from his first animation pitch on The LEGO Movie to the dark streets of Gotham in LEGO Batman; to the jungle in LEGO Ninjago and the Systar System in The LEGO Movie 2.
This talk will provide rare insight into how the animation department developed the animation style and how it has evolved from film to film. Christian will demonstrate how the animation has changed on each film in response to advances in technology, the look and feel of sets and characters, and stylistic choices by the different directors.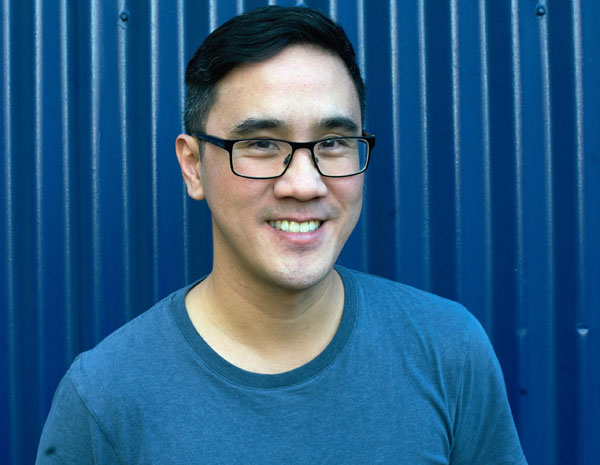 1.30pm Cutting Edge - Zenon Kohler, Creative Director
and Ian Anderson - Animation Director, Character Development
Zenon Kohler and Ian Anderson are a creative duo that was forged at Cutting Edge's Brisbane studio. Over the years, they have created many original characters for the studio's projects and will talk about their approach and processes, using a number of examples from their shortform character work as reference. They will take you through a deep dive into what it takes to develop a character that's loved by young and old. As masters of character development, animation and design, they will take you on a journey from early ideation, through development and delivery of characters across 2D and 3D animation, illustration, wearable costumes and all kinds of merchandise.
Together, they collaborate closely on a variety of projects that need memorable, distinctive and often lovable animated characters. They have a special place in their hearts for stories that require character development and design. As a team, they have created Borobi - the AEAF Gold winning Commonwealth Games mascot, Steve - Betadine's longrunning bacteria character, and Hogster - Hog's Breath Cafe's mascot.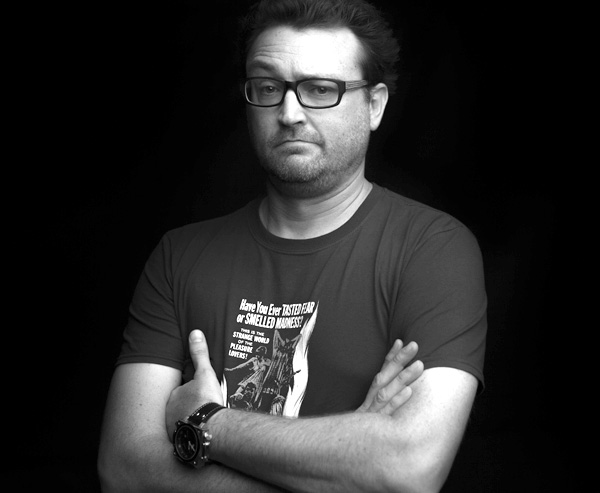 Creative Director, Zenon Kohler

Zenon Kohler is an award-winning Creative Director and VFX Supervisor at Cutting Edge. Zenon has an innate passion for creative development and design. His background in visual effects and animation gives him a tremendous advantage when it comes to directing projects that rely heavily on these disciplines. Already highly experienced when he started working at Cutting Edge in 2011, earlier in his career he worked as Art Director at Animal Logic and The Post Lounge.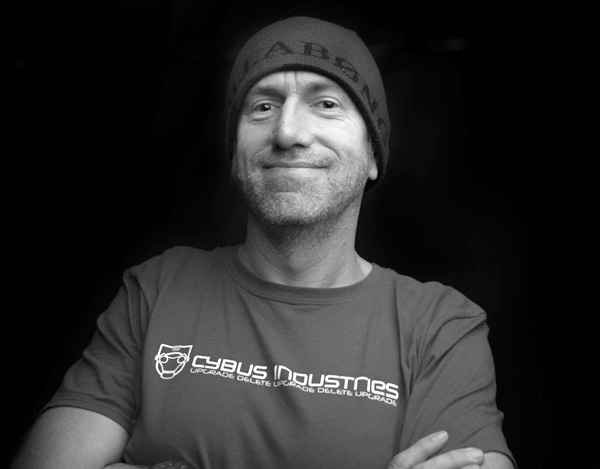 Animation Director, Ian Anderson

Ian Anderson is Animation Director at Cutting Edge, where he has been working since 2001. His career began at the legendary animation studio of Richard Williams, before moving to Sydney for Disney Television and later transitioning into advertising. He has a singular talent for combining his experience in 3D with old school animation to create extraordinary imagery.
12.45pm UTS Animal Logic Academy - Projects
Artists from UTS Animal Logic Academy (UTSALA) will be speaking at AEAF in August 2019. UTS ALA's VFX lead Matt Estela and Creative Lead Chris Ebeling will present Academy projects with a focus on the transfer of skills from traditional VFX pipelines to real-time projects such as games, VR, AR and others. Animation director Simon Rippingale, at work on his PhD at UTS ALA, will make a presentation on his short film 'Jasper' that won a Gold Award at AEAF in 2018.
Chris and Matt, after long careers as animators and VFX artists, are now academy leads at the UTSALA. They will talk about their distinctive approach to CGI education, focusing on their 'learning by doing' methods that simulate current industry practices used in real world VFX studios. They will also present some of the academy's award winning projects, highlighting the transferable skills and techniques artists can apply when starting to work with emerging technologies. Don't miss their valuable insight into a first-of-its-kind Digital Academy.
Matt Estela has over 17 years of experience in 3D animation, working at Framestore, The Mill, Finish and Smoke and Mirrors, as well as co-directing a studio called 'The House of Curves' with 3D artist and director Andrew Daffy. For the past 9 years, Matt has worked on many films and filled several roles at Animal Logic Sydney, most recently working as VR Supervisor on the Lego Batman Movie.
In 2014, Matt started using Houdini FX and created CGWiki Houdini tips that led to many speaking invitations and eventually towards education and the Academy.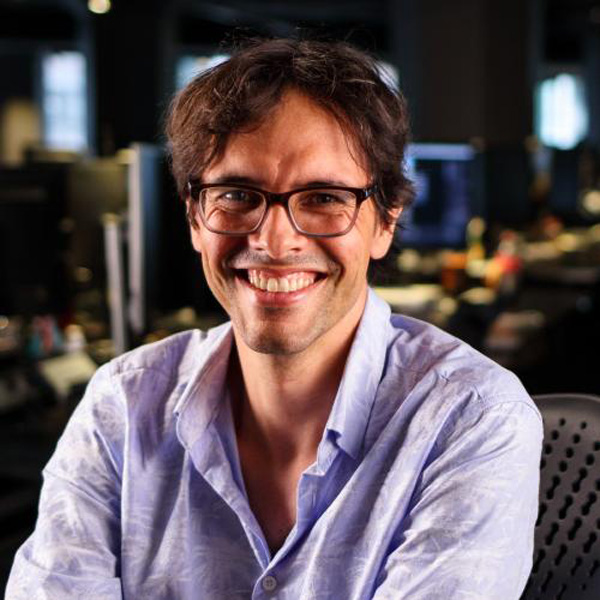 VFX Lead Matt Estela
Creative Lead at the Academy, Chris Ebeling is an animator, creative director, digital artist and writer, having worked on Hollywood feature films such as 'The Lego Movie', 'The Great Gatsby', 'Gods of Egypt' and 'Happy Feet 2'. He has also directed projects in virtual and augmented reality, as well as PC and mobile games. With artistic storytelling and creative direction as his main fascination, he keeps an eye on emerging technologies, while nurturing his passion for mentoring young artists of the future.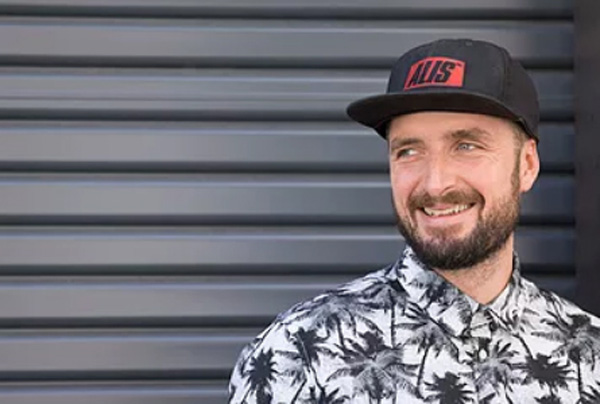 Creative Lead Chris Ebeling
Animation director and PhD candidate Simon Rippingale will talk about making his short film 'Jasper', a Gold Award winner at AEAF in 2018. 'Jasper' was made as a creative collaboration between the RAAF, and the UTSALA as a part of an initiative to encourage young women to study STEM subjects - science, technology and maths - and reject gender stereotyping. However, behind the scenes, the animated film has involved a huge amount of research as part of Simon's PhD, which explores new techniques for realising moving images and visual effects on screen.
The animation was developed at the boundary between analogue and digital animation and aims, Simon says, to 'explore the way different image making techniques can affect the emotional experience of the audience by bringing greater tangibility and realness to story images'. He has created handmade real sets and models, as well as CG imagery, lights and elements, and combined them into a style between stop motion and 3D animation.
Along the way, his efforts to bring the analogue information into the digital process have included techniques ranging from 3D printing to motion capture. Use of photogrammetry led to importing the scanned set into Unreal Engine 4 and investigating how augmented reality could be used in real-time previsualisation. He also photographed his little set multiple times using a robotic arm to produce animation layers with identical camera moves.
Simon Rippingale, on set.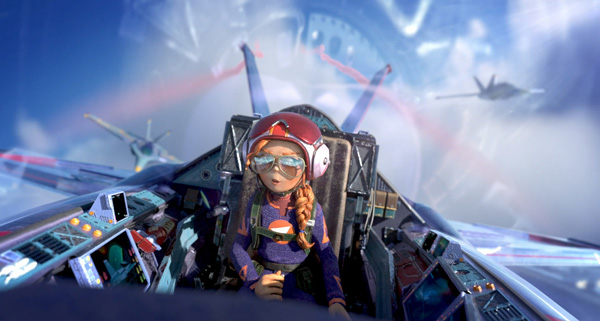 12pm AFTRS Gets Animated
… or 'Why it's an Awesome Time to be Working in the Animation, Visual Effects and Storytelling Industry!'
Head of Animation Krista Jordan from the Australian Film Television and Radio School will talk at AEAF about the state of the animation industry in Australia, and in particular about how animation and visual effects fit into the future of filmmaking and visual storytelling.
Drawing on past experiences from her long career in filmmaking, Krista will give valuable perspective on the impact that technology and the democratising of screen viewing and content creation has had on the way animators work and audiences watch. She'll also give attendees an introduction to the concept of 'cinematic bleed' - the contemporary merging of cinematic craft and emerging and alternate media - and talk about what it means and why we need to wrap our heads around it.
Krista Jordan has spent over 20 years working in creative and commercial filmmaking. Her professional film credits include 'The Matrix', 'The Matrix Reloaded', 'Rabbit-Proof Fence', 'Moulin Rouge' and Academy Award-winning 'Happy Feet'.
More recently, Krista's focus has shifted to learning, leadership and strategic development, supporting and developing new talent as they take on the challenges of working as a creative professional in film and media. Before her current position at AFTRS, she was Learning and Development Manager at Animal Logic and worked with the curriculum development team to establish the UTS Animal Logic Academy 'Master of Animation and Visualisation' degree in 2017.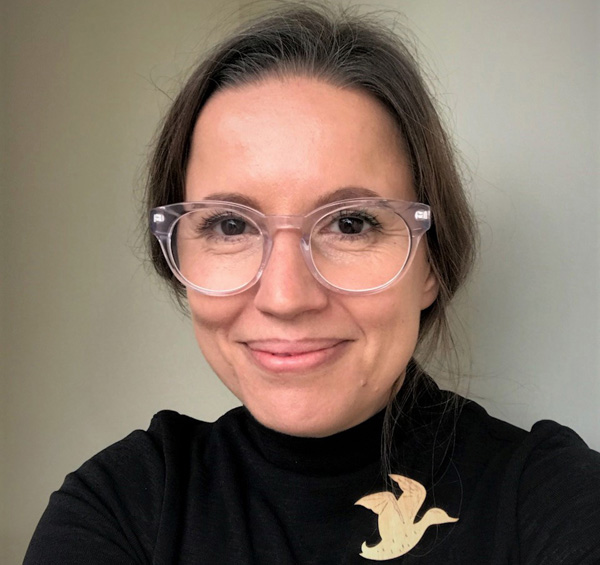 Krista Jordan, Head of Animation
Program at a glance
AEAF Awards reception from 6.00 pm, Screening 7.30 pm
5.15 pm AQUAMAN - Method Studios - Josh Simmonds VFX supervisor
4.30 pm - CAPTAIN MARVEL - RSP - Malte Sarnes - VFX Supervisor & Alexandra Daunt Watney, Senior Producer
3.45 pm - AVENGERS: END GAME - ILM
3.00 pm - CAPTAIN MARVEL - Animal Logic - Alex Lay - Lead Digital Artist
2.15 pm - LEGO Movie Franchise - Animal Logic - Christian So - Animation Lead
1.30 pm - Cutting Edge - Zenon Kohler - Creative Director and Ian Anderson - Animation Director Character Development
12.45 pm - UTS Animal Logic Academy - Projects
12.00 pm AFTRS Gets Animated