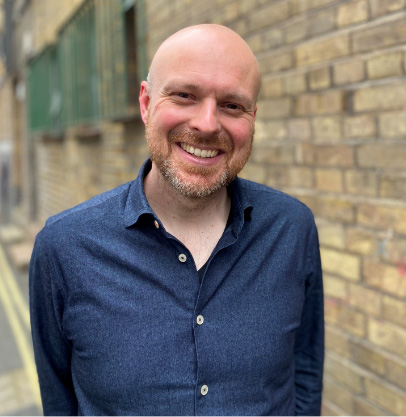 Ross Burgess
Head of Animation, MPC Episodic
With 20 years of experience at the forefront of Film, Episodic and Immersive production, Ross is currently Head of Animation for MPC Episodic.

Throughout a fantastic career with ILM, Dreamworks Animation, MPC and Framestore, Ross has overseen a wealth of different creatures and characters from some of Hollywood's biggest releases in a job that has taken him all over the world. With a love for all things animated, Ross has divided his time between VFX and Feature Animation working on everything from 'Harry Potter' to 'Madagascar'. After 6 years in San Francisco, Ross returned to settle in the UK.
Ross became a key member of the Academy and Bafta Award winning animation team for 'The Jungle Book' at MPC to add to the previous Academy Award win for 'The Golden Compass' at Framestore in 2008. Having expressed a desire to innovate new technology and media, Ross was given the unique opportunity at Framestore to build his first animation department from scratch, focussing purely on Episodic, Advertising and Immersive media. It was during this time that Ross was nominated for two personal VES awards for his animation direction on Framestore's very first fully animated theme park experience, 'Pearl Quest' and more recently for his Animation Supervision on the hyper-realistic stag for 'The Crown'.
Filmography:
Animation Supervisor, 'Jingle Jangle', Framestore (Netflix Film)

Animation Supervisor, 'The Crown', Framestore (Netflix TV)

Animation Supervisor, 'Alien Worlds', Framestore (Netflix TV)

Animation Supervisor, 'His Dark Materials', Framestore (BBC / HBO)

Animation Director, 'Pearl Quest', Framestore (Theme Park Ride)

Animation Lead, 'Beauty and the Beast', Framestore

Animation Lead, 'The Jungle Book', MPC

Character Animator, 'Peabody and Sherman', Dreamworks Animation

Character Animator, 'Madagascar 3', Dreamworks Animation

Character Animator, 'Megamind', Dreamworks Animation

Animator, 'Transformers 2', ILM

Animator, 'Harry Potter and the Order of the Phoenix', Framestore

Animator, 'The Dark Knight', Framestore

Animator, 'The Golden Compass', Framestore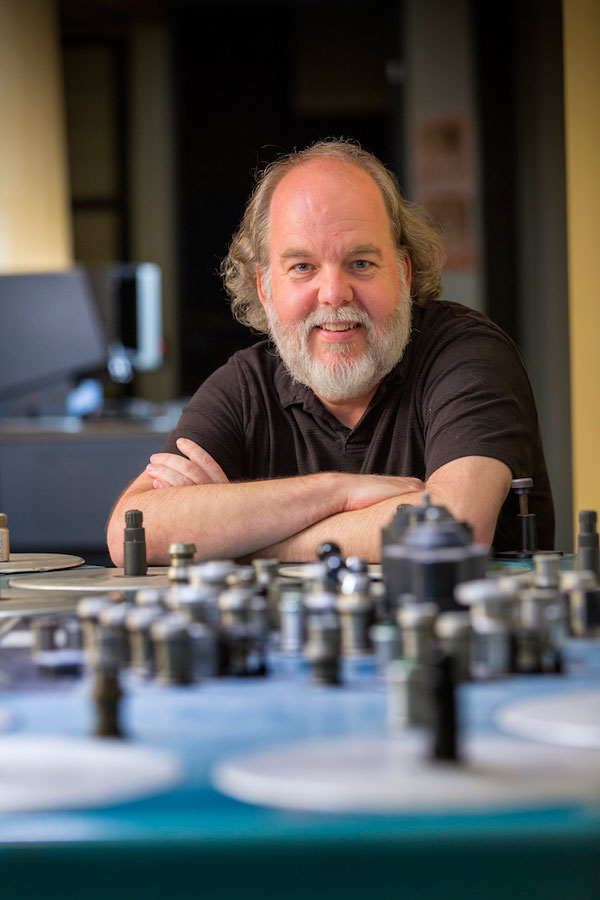 Rob Coleman
Head of Animation Animal Logic
Rob is a two-time Oscar nominee for his animation work on Star Wars: Episode I – The Phantom Menace and Star Wars: Episode II – Attack of the Clones and has been nominated for two BAFTA Awards for his work on Men in Black and Star Wars: The Phantom Menace.
Prior to Animal Logic, Coleman spent 14 years at Industrial Light & Magic and Lucasfilm Animation, working closely with George Lucas. He was chosen as one of the most creative people in the entertainment industry when he was added to Entertainment Weekly's 'It List' in 2002 as their 'It CG-Creature Crafter' for his work on digital Yoda. Most recently Rob was the Animation Director of 'Peter Rabbit'. He was Head of Animation on The LEGO® Movie, LEGO® Batman and Ninjago.

Graham Pryor, Executive Producer Unlisted Melbourne
London-born and bred, Unlisted EP Graham Pryor worked his way up the ranks of the UK's post-production bellwethers (including VTR and Glassworks) before joining The Mill as EP of the character animation team. Heading down-under in 2018, Graham joined Passion Pictures Melbourne in a senior management capacity and now occupies an EP role at Unlisted, helping the company's continued expansion in Australia and the APAC region, with an eye on championing the area's emerging talent.

Katie Mackin
Founder and Managing Director Unlisted Melbourne
Katie's production career spans the globe, and more than a decade. Beginning in Melbourne in 2002, Katie has hung her hat at some of the world's top animation and VFX houses, both in Australia and in London. Having graced the Passion home office for almost ten years, she's led major projects for brands like Audi, Adidas, Burberry and Coca-Cola and worked closely with agencies including VCCP Sydney, Wieden+Kennedy London, Goodby, Silverstein & Partners San Francisco, BBDO New York, BBH London and Mother London.
Returning to her homeland in 2015 to open the Antipodean chapter of Passion Pictures, Katie branched out in 2018 with her own production company, Unlisted – which has solidified itself as the home of the world's most foremost animation talent in the Asia Pacific region.
Laurent Larapidie MPC Paris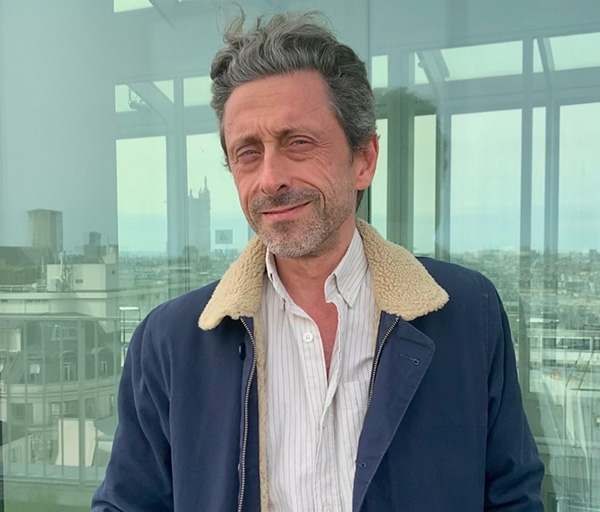 For the past 20 years, Laurent Larapidie has been working in VFX supervision as a freelancer for studios such as Mikros, Mathematic, Digital District, Mac Guff and Nightshift.
In 2002, Laurent started as a CG artist at Def2shoot before progressively evolving as a CG supervisor on films such as 'Paris' directed by Cedric Klapisch, 'La Môme' by Olivier Dahan and 'OSS 117' by Michel Hazanavicius.
In advertising, he has been working for 15 years on automotive, beauty and service projects with directors such as Xavier Gens, David Moreau, Romain Chassaing, Jean-Pierre Jeunet and Tom Kan, to name a few.
Since 2020, he has been working with the MPC Paris team, lending his technical and artistic expertise to narrative projects. It is within this framework that he collaborated on the ARTEseries 'Maroni' and on the film 'Les Illusions perdues' directed by Xavier Giannoli.

Lise Fischer MPC Paris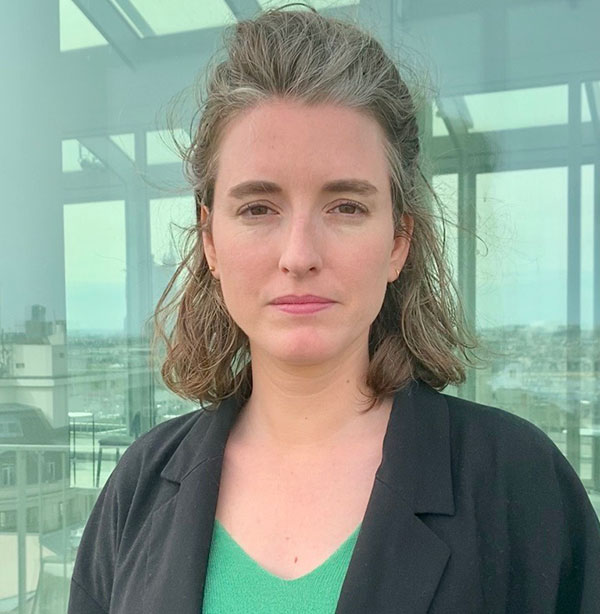 With 15 years of experience in visual effects in France, Lise Fischer has a level of expertise and skill that make her a leader in her field at MPC.
After studying for her audiovisual qualifications, she worked at Mac Guff Ligne and Illumination Mac Guff as a lead compositing artist. She directed her first film in 2010 and is now mainly dedicated to content creation.
In 2007, she started at Mac Guff Ligne as a compositing artist on the animated feature film 'Chasseurs de Dragons' and then multiple feature films including 'Le Petit Nicolas' by Laurent Tirard, 'Largo Winch' by Jerome Salle and 'Le Transporter II' by Louis Leterrier. Five years later, she joined Illumination Mac Guff as a compositing supervisor on the film 'The Lorax', and then took the same role on 'Despicable Me 2' and 'The Secret Life of Pets'.
In 2020, after gaining this experience in compositing for animation and feature films, she started at MPC aa VFX Supervisor on the film 'Notre Dame Brûle' by Jean-Jacques Annaud and is currently working on the film 'La Montagn'e by Thomas Salvdor and 'Parmi Nous' by Sofia Alaoui.
Grant Lovering and Lincoln Wogan
Resin
Resin was established in 2006 by Grant Lovering and Lincoln Wogan. The studio has collaborated with the world's leading agencies and production companies helping produce work for brands including Disney XD, Electronic Arts, Braun, Lennox, Mitsubishi, Bridgestone, Michellin, Yalumba, Jacob's Creek, News Limited, SA Tourism, SA Lotteries, Great Southern Rail, Motor Accident Commission and People's Choice Credit Union. We have worked on a number of feature films including Where the Wild Things Are, Rogue, Forbidden Lies and over 130 VFX shots for the Australian film, Red Dog.
Matt Dye
Creative Director
RUCKUS STUDIO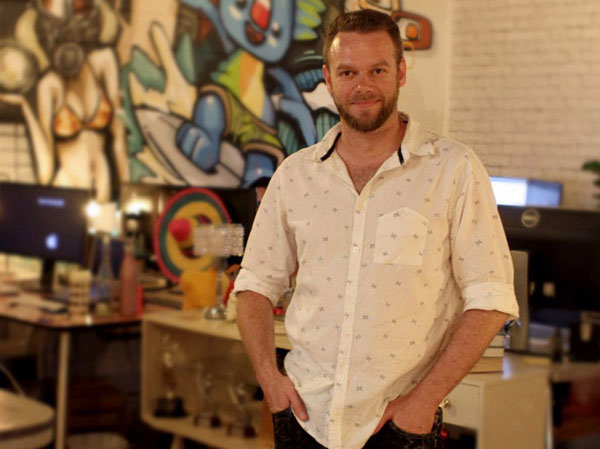 Matt is a highly awarded VFX Artist and Animator. With a career spanning
more than 15 years, his experience reaches across commercials, immersive
content, film and television. Matt is Co-Creative Director at RUCKUS Studio,
his creative foundations have been built upon the old school principals of
animation, while leveraging leading-edge technology to create world-class
CG content.
Matt is a highly respected member of Brisbane's advertising, film and
television community and is a former President of the Brisbane Advertising and Design Club (BADC) and in 2009 he was also voted BADC person of the year, for his extraordinary contribution to the local industry. Building upon strong foundations as a 3D generalist, Matt has grown to become a specialist in character and creature animation. He has amassed a reputation for his ability to bring realistic or comical movements to any object, and has worked with some of the world's most recognisable brands, including, Subaru, The Commonwealth Games Mascot Borobi, Sony, Kellogg's and Virgin Australia. As well as someof Australia's most successful Feature Films and Television Series.
Adriene Hurst
Editor, Digital Media World
Sean Young
AEAF Festival Director
Publisher, Digital Media World