TV Series

The Last Kingdom: Seven Kings Must Die
BlueBolt
BlueBolt was the sole VFX studio on The Last Kingdom: Seven Kings Must Die, the feature-length, final chapter of Carnival Films/Netflix' popular historical drama The Last Kingdom, having created visual effects for all five preceding seasons.
BlueBolt have delivered more than 3,500 VFX shots over the past eight years, working in close collaboration with producers Carnival Films and Director Edward Bazalgette to help create the world of Dark Ages 10th century Britain in which The Last Kingdom is set and tell the dramatic story of its protagonist Uhtred of Bebbanburg, based on the novels of Bernard Cornwell The Saxon Stories.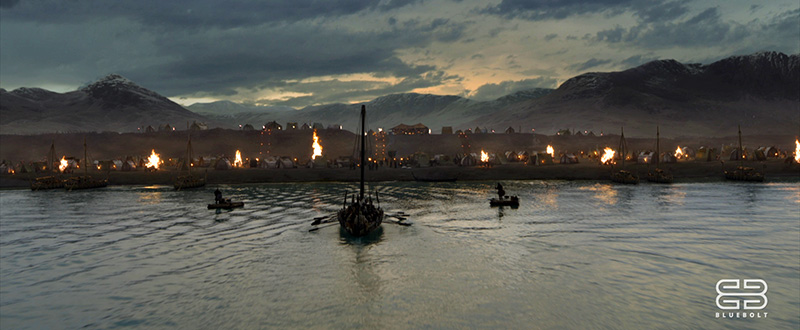 Led by VFX Supervisor Richard Frazer, who also supervised the three preceding The Last Kingdom series, BlueBolt created and choreographed large, complex CG battle scenes and army formations; CG horses; historically accurate CG ships, in addition to elaborate environments including turning Budapest into ancient Britain; recreating Northumberland's Bebbanburg Castle and bringing to life scenes from Valhalla at the climax of the film. It was essential to achieve the tone required to recreate a realistic 10th century Britain and tell the dramatic, blood-filled Saxon saga of Uhtred of Bebbanburg.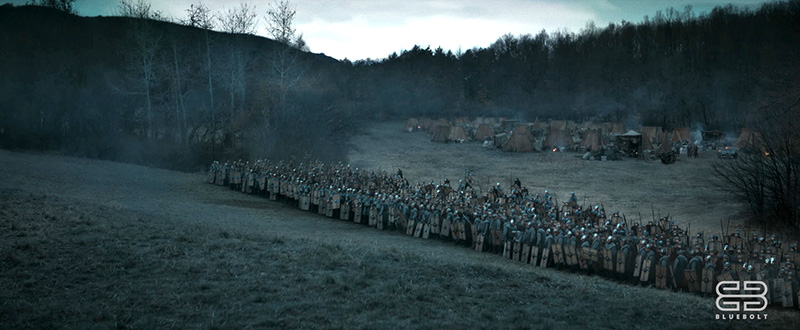 CREW
VFX Supervisor: Richard Frazer
VFX Producer: Michelle Cullen
Lead VFX Onset Data Wrangler: Glen McGuigan
CG Lead: James Aston
2D Lead: Denny Cahill
DMP Lead: Tamara Topple