Music Video

Better Days (I Came By Train) - Craig David / Trainline
Golden Wolf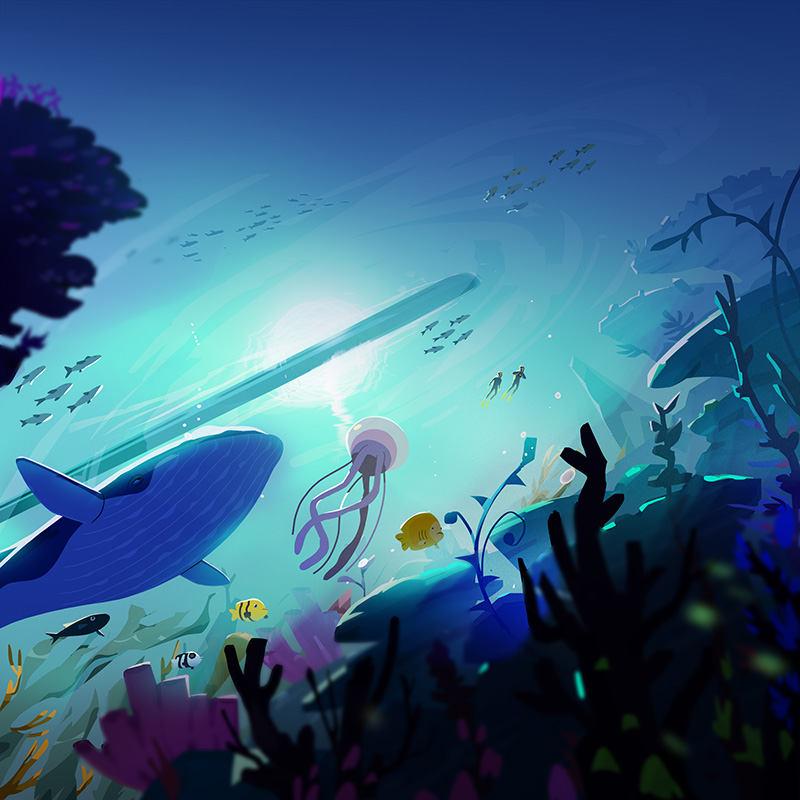 Our planet is in trouble! The problem is, most genuine efforts to make a meaningful difference has us sticking our collective heads in the sand. Why? We suspect it has a lot to do with hormones like Cortisol, triggering a fight-or-flight response, instead of making us feel empowered.
This is what inspired us to approach this video in a completely different way, taking aim at Dopamine, the pleasure and motivation hormone, instead.
Inspired by Saturday morning cartoons and anime, channeling Hayao Miyazaki and Disney's Fantasia with gorgeous landscapes and emotionally charged performances, we wanted to reach viewers through a nostalgic connection to something enjoyable and beautiful from their childhood, focused around nature and exploration.
The film uses traditional animation techniques, painstakingly drawn frame-by-frame by hand, to give it an unmistakably human quality, emphasising the fragility of our ecosystem and reminding us what's at stake.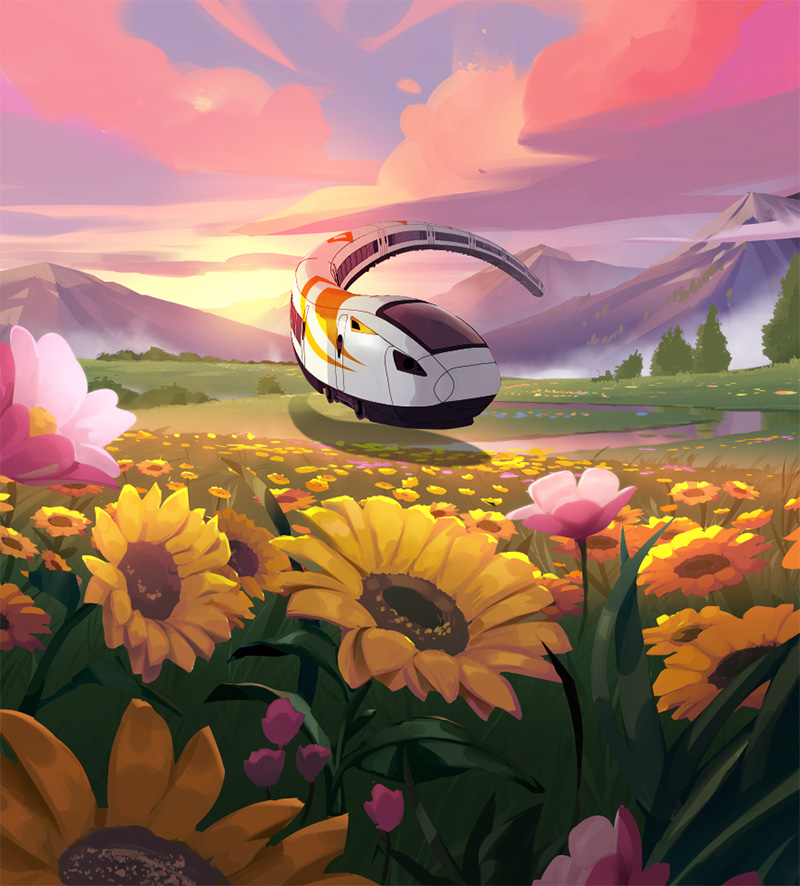 CREW
Client: Mother / Thetrainline
Production company: Stink Films
EP: Jeremy Smith
Golden Wolf:
Executive Creative Director: Ingi Erlingsson
Executive Producer / Managing Director: Dotti Sinnott
Executive Producer: Tan Jones
Creative Director: Ewen Stenhouse
Head of Production: Heidi Stephenson
Talent Director: Henry Purrington
Art Director: Dan Burgess
Animation Lead: Stephanie Mercier
Producers: Larissa Miranda, Heidi Stephenson
Production Manager: Lucy Caetano
Production Assistants: Alex Young, Luna Gosling
Storyboard: Stephanie Mercier,Carlos Linares-Rivas Rodríguez, Lea Rey-Mauzaize, Esther
Cheung, Johnny Cardoso, Markus Gansel, Rebecca Oddy, Ian Chan
Design: Cesar St Martin, Johnny Cardoso, Helena Loundjani, Juliaon Roels, Maciej Sidorowicz,
Simon Demaret, Surendra Rajawat, Tiago Calliari, Ravenel Rieck, Eric Cousin, David Maingault
Animation: Carlos Linares-Rivas Rodríguez, Thomas Eide, Eliot Lockwood, Matthew Armitage,
Rory Bryne, Natalia Bedrossian, Mila Obelleiro, Reed Wiles, Ian Chan, Theodor Colin, Billy
Mpetha, Mrunal Khairnar
FX Animation: Tim Whiting, Kensei Thomas
3D Lead: Tom Purrington
3D: David Calvet, Pierre Clenet
Compositing Lead: Ian Pinder
Compositing: John Wilkinson, Michael Muller, Stefan Ahmad, Pierre Morin, Karl Fekete, Jo
Baaklini, Mathieu Durand
Additional Animation: Club Camping, Rudo Company
Additional Clean up: Pudoctopus
Club Camping
Executive Producers: Ana Sieglitz, Juliana Millán
Creative Director: Mariano Fernández Russo
Head of Production: Ana Aparicio
Client Lead: Popi Teodoro
Animation Director: Maricel Piazza, Martín Lara
Production Assistant: Alan Pettersen
Layout Design: Evelyn Unfer, Constanza Oroza, Celina Pavón, Six Studio
Animation: Franco Pelliciaro, Celina Pavón, Maricel Piazza, Virginia Fillol, Six Studio, Melisa
Pighin
Clean Up Animation: Sofía Díaz, Alan Mohamed, Celina Pavón, Juliana Gorgati, Julieta
Culaciati, Franco Pelliciaro, Melisa Pighin, Six Studio
Compositing: Yago López, Gabriel Rocha
Rudo Company
Executive Producers: Manuela Alberti, Ailim Melillan
Line Producer: Rocío García Kristeff
Drawing Lead: Mariano Albano
Animation Lead: Mariano Fernández
Animation: Simon Orcesi, Tomás Kiyoshi, Nicolás Sole, Juan Huarte, Patricio Bauza, Micaela
Carrizo, Antoine Ronzon, Alejandro Samandjian, Bianca Valiña, Mercedes De Santis, Nicolas
Carmona, Fernando Aguilera, Mutt Goran
Clean Up Lead: Daniela Donato
Clean Up Animation: Sofia Sosa, "Same" Daniela Barella, Isaac Ilustra, Amadeo Mezza,
Agustina Ceballos Ghibaudi, Nicolas Carmona, Mercedes De Santis, Miguel Carmuega, Lena
Mandel
Pudoctopus
CEO / Executive Producer: Simon Barrionuevo
Producer: Esteban Ulloa
Quality Control: Roger Emhart
Clean Up Animation: Michele Luna, Diana Cruz, Krissely Perez, José Peraza, Marco
Santibañez, Rafael Almanzar, Camila Gonzales, Guido Orellana, Joaquin Puebla, Joice Torres,
Araceli Zapata, Alexis Retamales, Javiera Guevara, Narumi Benites, Dianne Cortés, Jocelyn
Mora