Live Event Installations & Projections
Renaissance Art Vision - Immersive Art Experience by Danny Rose Studio
DANNY ROSE STUDIO
Renaissance Art Vision, an Immersive Experience into the Art of the Renaissance at the immersive INSIDE Space in Shenzhen.
A visionary look at the art of the Renaissance, between visual arts, literature and architecture.
A contemporary reinterpretation of the great works of Renaissance art, from Leonardo da Vinci's Mona Lisa to Botticelli's Birth of Venus and Spring, or Michelangelo's David.
The music is an original composition written especially for a system of dynamic sound spatialization on more than 20 independent audio channels.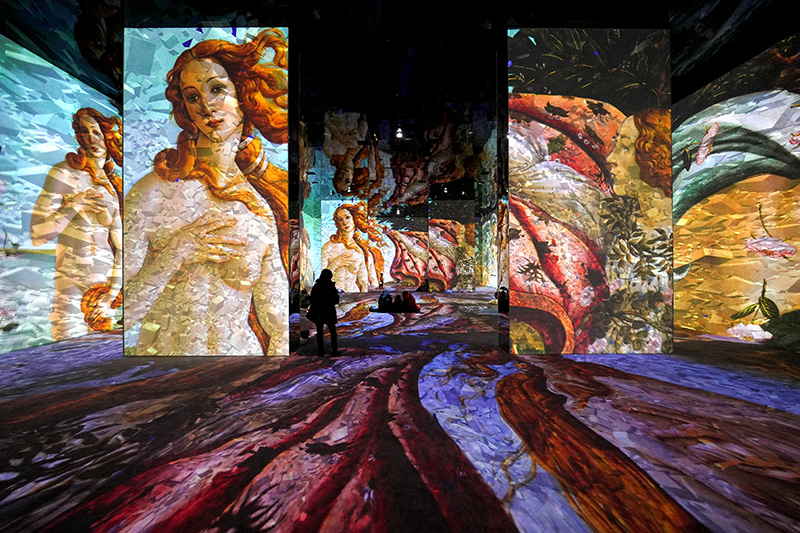 CREW
Conceived by Sergio Carrubba, Lucia Frigola, Cedric Peri, Paola Ciucci
Animators, VFX: Cedric Peri, Lucia Frigola, Giorgia Capoccia