Live Event Installations & Projections
Between You and Me
Eggpicnic
'Between You and Me' is an 8-minute animation, featuring iconic and endangered Australian ecosystems, birdlife and wildlife, projected onto the Sydney Harbour Bridge pylons during VIVID Sydney 2023.
'Between You and Me' highlights the unique interaction that Australians have with their birdlife and wildlife, which only occurs in very few places on Earth, and our undeniable bond with animals, deeply rooted in our biographies. Animals have become narrators of our most significant life stories and carriers of our most profound memories. We turn to animals in moments of joy and grief, looking for symbols and creating meaning for experiences in our lives and our collective and family imaginaries are filled with narratives that reflect this essential connection between us.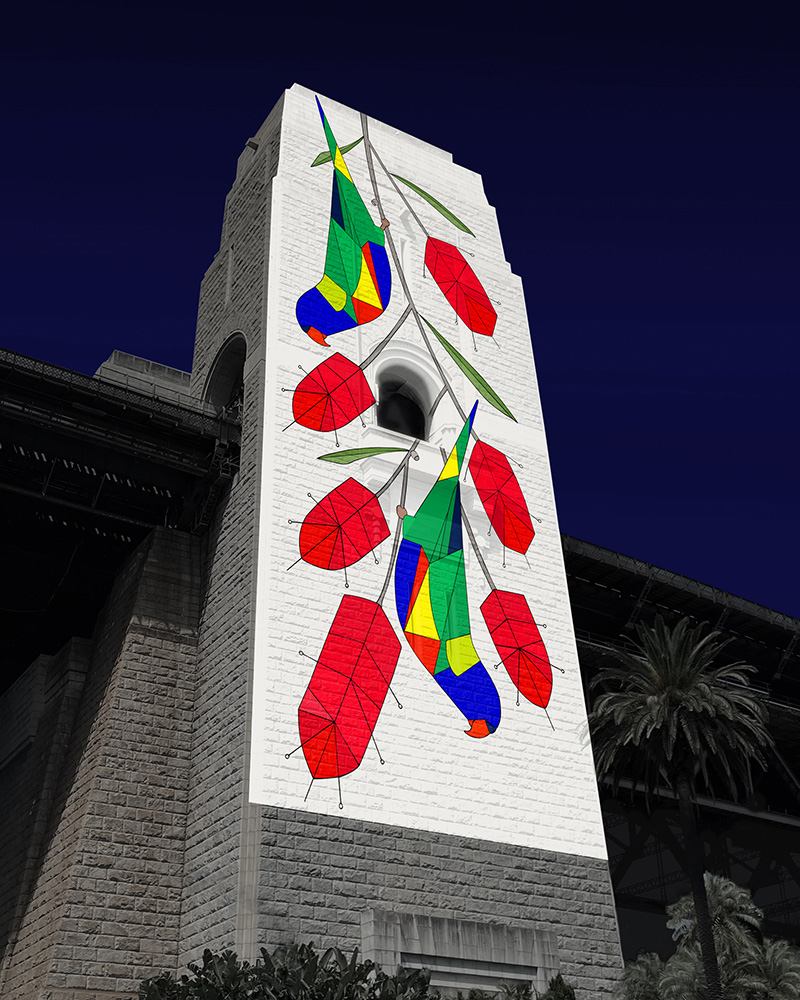 It is through these connections that we can find a way of belonging ourselves back to the ecosystem, reframing the idea of belonging together. The narratives we have constructed of animals reflect love, and love can be a gateway to caring. Conservation, under this lens, becomes an act of preserving our mutual stories.
'Between You and Me' is an experience in which audiences from across Australia delve into their own stories to strengthen these connections, challenging the traditional perspectives of our era that divide animals and humans.
This animation was developed with expert advice from Australian scientists, is scientifically accurate, depicts crucial ecosystems threatened by climate change and features original soundscape and music by Dr. Ann Jones and music producer Corey Hague.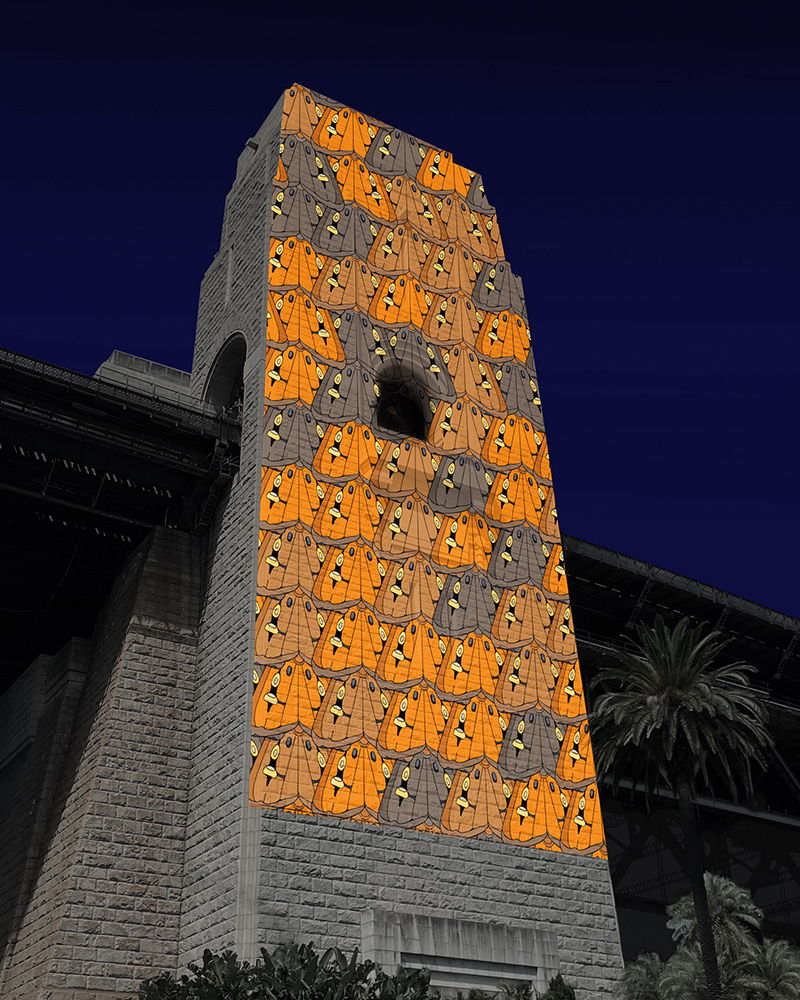 CREW
Christopher Macaluso
Camila De Gregorio
Dr. Ann Jones - Soundscape
Corey Hague - Music Producer
Destination NSW / Vivid Sydney 2023