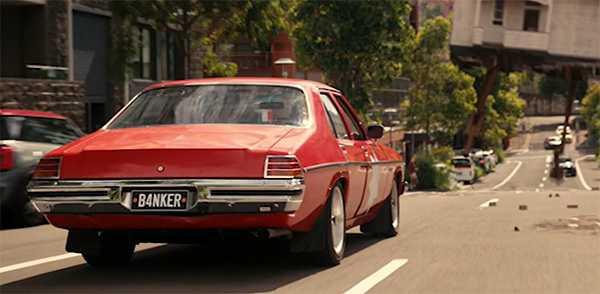 Commercials - Animation
NAB Wild World
Alt.VFX
We follow NAB helping customers across three exaggerated scenarios: a NAB business expert meets with a business owner whose cafe is growing fast - literally! Meanwhile a car speeds past - inside, a mobile home loan specialist helps a young couple to chase down a runaway house. The house might be fast - but NAB's home loan approval process is faster!

Lastly, the NAB app makes it simple to save for a new car - as simple as stepping out of the old broken-down chassis and into the new model.To bring alive the unruly thicket of vines, our VFX artists built an in-house tool "from the ground-up". This allowed us to produce vines that planted roots, sprouted, grew foliage, and changed colour on-demand. Every aspect of the growth cycle was art-directionable. Another key effect was the disintegrating car - which needed to fall apart in a fashion that couldn't be accomplished practically.

A "partially-destroyed" car was used on set to serve as the base plate. We used photogrammetry to accurately recreate the practical prop, so we could do a partial CGI takeover whenever pieces fell off. When the vehicle completely collapses, we used a full CG replacement.
CREW
Executive Producer: Tyrone EstephanFlame Artist: David Edwards
Computer Artist: Jamie White, David Chen, Michael Cox, Mitchell RobinsonComputer Artist: Sam LeeComputer Artist: Jordan McinnesComputer Artist: Cooper Johnstone, Adam Wong
Animator: Chris Rentoul, Ben Beaumont
Compositor: Ran XieCompositor: Trent Adamcyzk, Murray Smallwood
Director: The Bobbsey Twins Executive
Producer: Amy Dymond
Film Producer: Claire Thompson