FuseFX has entered exciting television projects into AEAF Awards, DNEG entered work created for 'Tenet' and several TV series and MADO XR entered a film from their virtual production facility Studio-xR.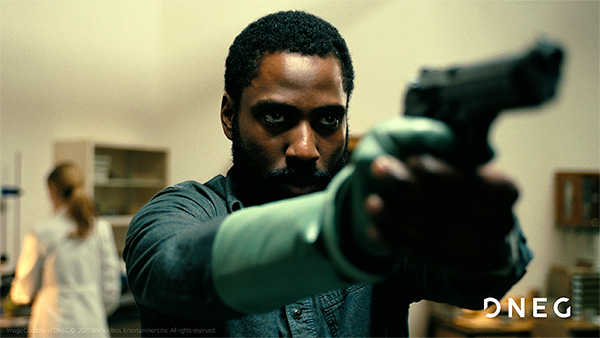 FuseFX has entered some of their exciting television projects into AEAF Awards – an episode from each of the TV series '9-1-1' and '9-1-1 Lone Star', plus season 7 of the Marvel series 'Agents of SHIELD'. DNEG entered their Oscar-winning work on 'Tenet', plus work created for several TV series. MADO XR entered a short film created at their facility Studio-xR near Paris, one of France's largest 360-degree LED facilities specialising in virtual production.
It's time to enter your team's work today. Don't delay! The deadline has been EXTENDED to 15 June but time is running out. See the ENTRY FORM here and contact This email address is being protected from spambots. You need JavaScript enabled to view it. with any enquiries.
FuseFX
FuseFX's '9-1-1' episodes include wide ranging effects depicting incidents from natural disasters to car and aircraft accidents. 'The New Abnormal', for instance, involved over 200 shots and starts with an earthquake that leads to a string of disasters. These include the collapse of the Mulholland Dam in Hollywood, which required numerous Houdini FX water simulations. Elsewhere, material from special effects shoots was integrated with composited background plates and water elements to create further disasters.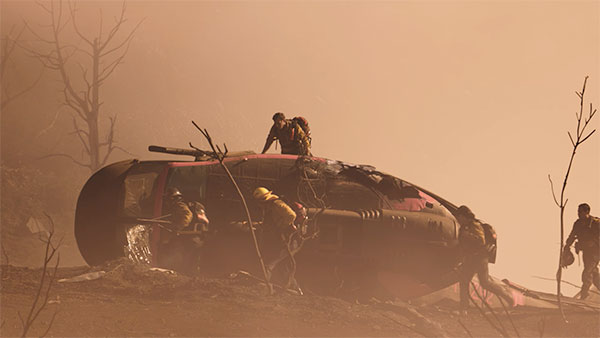 In contrast, the '9-1-1 Lone Star' episode called for a huge wildfire burning out-of-control across central Texas. Unable to film such a blaze practically, the production planned to create this event with a combination of practical and visual effects. FuseFX combined different techniques to light up an entire mountainside and enhance close-up shots, engulfing the characters with smoke and fire. Matte painting provided the backdrop, and the 2D artists gave life to the fires by adding flames and rolling smoke.
In a burning car sequence, the SFX team sent a car down a very steep hillside, making great reference to match to smoke texture and behaviour when working in Houdini. For the helicopter sequences, we were tasked with the critical job of making the helicopters appear to be in imminent danger, culminating in a crash that you feel but don't actually see.
Throughout the seventh, final season of Marvel's 'Agents of SHIELD', VFX were created to bridge time and space as the team raced to save Earth from HYDRA and the Chronicoms. In an alternate timeline, the SHIELD Lighthouse, a sub-aquatic base, was used to launch a killer satellite, Project Insight.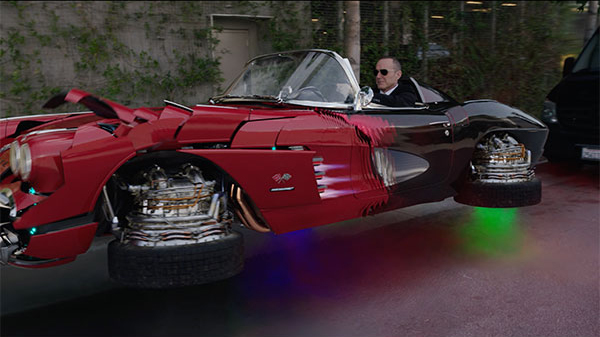 These stories required a huge number of carefully orchestrated effects. For example, when the Triskelion building is destroyed, the point cloud driving the destruction simulation was fed into the explosion emission setup, making a seamless transition from rigid body destruction into the subsequent effects – explosions, dust, sparks and flaming debris were all layered on top and composited in Nuke.
FuseFX's Chronicom vessels and hero Chronicom ship were showpieces of the 2-hour Series Finale, but were eventually dragged into the Quantum Realm. A kaleidoscope pattern warps space and a quantum portal opens, represented by an infinitely detailed and cycling pattern called a Mandelbulb. The energy tethers and portal were generated in Houdini and integrated in the final composite.
They rendered 83 high res fireball explosions using Packed disk primitives and delayed load. Each one is loaded into memory at render-time. Twenty different simulations make up the fireball explosions in the shot, which total to 83 instances. The placement and timing of the explosions are determined and art-directed beforehand in layout. FX artists then chose from the simulations and adjusted the placement, scale and timing for each explosion using a custom tool. fusefx.com
DNEG
DNEG entered their Oscar-winning work on 'Tenet', plus work on several TV series – 'The Dark Crystal: Age of Resistance', 'Westworld' season 3, Togo and 'Chernobyl'.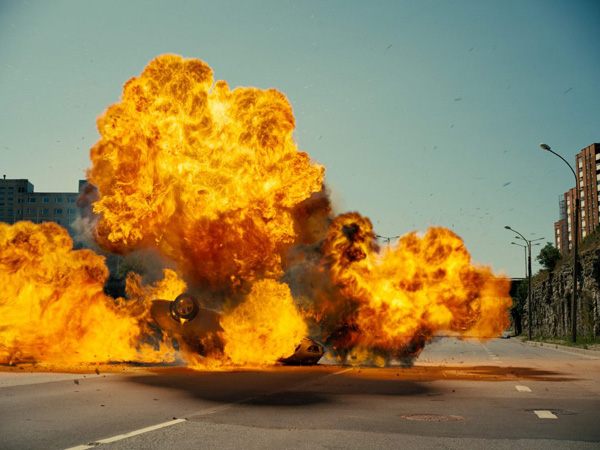 A detailed, collaborative approach with director Christopher Nolan was needed to create Tenet's complex concepts of reverse entropy and time inversion. The VFX work relied on close integration with the film's special effects and stunt team. VFX Supervisor Andy Lockley aimed from early on to visualize the different types of reverse entropy by showing how regular objects react to damage from inverted bullets, inverted objects to regular bullets, inverted objects to inverted bullets and other combinations that fuelled the story. The inversion effects the team visualised are based on practical real-world events that were altered just enough in post according to a set of rules, to still feel real but not entirely right.
DNEG worked on all eight episodes of 'Westworld' season 3, building and animating a range of photoreal robots and futuristic vehicles, and creating set extensions and other invisible effects work. DNEG teams at facilities in both Los Angeles and Vancouver created 3D simulations for destruction and explosions, FX glass and water, and animated the robots by hand.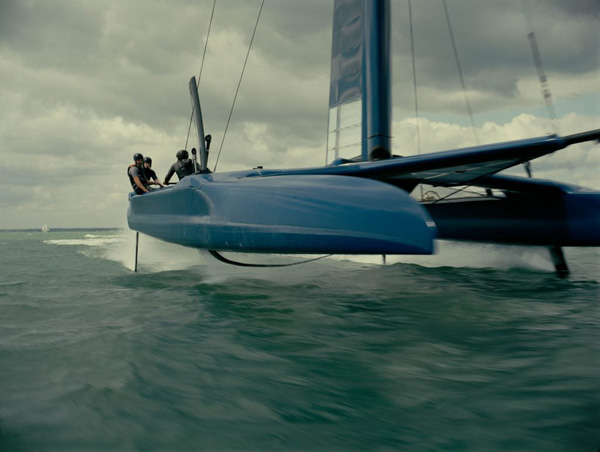 'Togo' is the story of the team of sled dogs on the Great Race of Mercy bringing diphtheria antitoxin across Alaska to save the town of Nome from an impending epidemic. DNEG was the movie's primary VFX house and created much of the beautiful, dangerous environment the sled journey passes through, including the Alaskan landscape, a violent winter storm and the treacherous shortcut across the open ice of Norton Sound. The project also required DNEG to create and animate digital husky dogs to replace the real dogs in shots that would be too dangerous, stressful or complex for them, making the sled dogs' performances as true to life as possible.
Instead of frightening effects intended to shock, DNEG's work on 'Chernobyl' was completely story driven, using VFX to support the drama in every shot. Any VFX had to feel and look authentic and ultimately plausible. While many VFX shots had live action plate integration, many full CG shots were needed that also had to invisibly match the tone, style and feel of the surrounding drama shots. Overall, the team delivered about 550 shots for the series, designing the reactor #4 building inside and out, developing complex destruction and smoke simulations, creating CG vehicles such as cars and helicopters and animating crowds.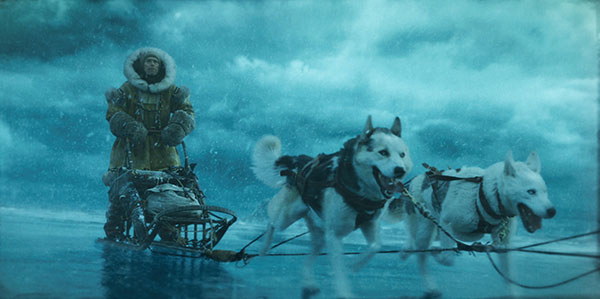 DNEG was the sole VFX vendor on The Dark Crystal: Age of Resistance, delivering over 4,200 shots and 475 sequences over almost two years. This work encompassed the build of around 50 character and creature assets for hero and digi-double work, as well as a vast array of environmental work ranging from castle interiors, villages and cities to forests, deserts and caves. Across all of DNEG's global sites from LA to Chennai, DNEG expanded and augmented the world of Thra, breathing new life, new creatures and magic into the beautiful puppet universe. www.dneg.com
MADO XR
MADO XR entered a short film created at their facility Studio-xR near Paris, one of France's largest 360-degree LED facilities specialising in virtual production. The space is constructed as an LED cave built with ROE Visual LED panels and ARRI Skypanel SC60 lighting, Ncam and Stype camera tracking and Unreal Engine with NVIDIA RTX8000 GPUs for rendering and compositing imagery and video used as backgrounds for productions.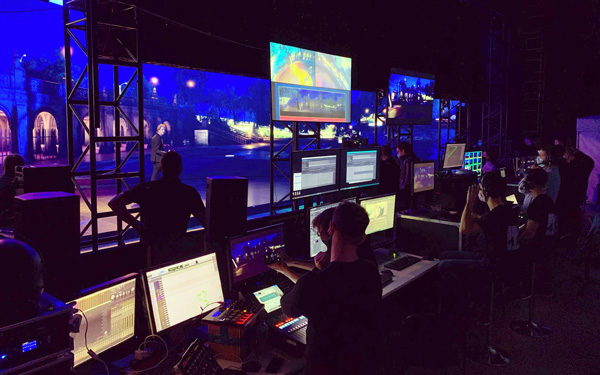 The studio, measuring approximately 800m2, is a partnership between PRG event services and MADO XR, Virtual Production Set Operators. They designed it as a modular studio in a way that gives full control over the lighting and the filmed scenes in a real-time recording environment. A dedicated team made up of PRG and MADO XR staff advise and guide producers on their projects.
115m2 of ROE BO2 2.8mm LED panels are used for the curved LED back wall with 105m2 of ROE BM4 with matt covers for the floor. 75m2 of ROE CB5 panels for the ceiling and front wall create virtual lighting. The set has a modular construction so that the LED floor, ceiling and front wall move to suit each production. Brompton Tessera SX40 LED processors run the visuals over the entire LED cave. madoxr.com