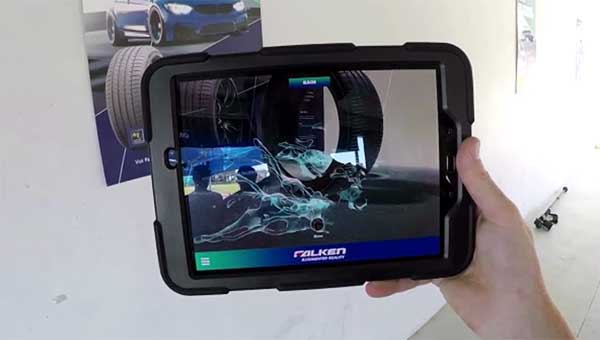 Alt.vfx
www.altvfx.com
Tyres are important. They are the one thing on a car that touch the road, keeping us safe and moving forward and helping to avoid accidents and collisions. However, many consumers don't know much if anything - about what makes tyres different, or the types of technology and innovation that goes into making them. It's just round, black and made of rubber, right? How we can we engage the customer, and how can we change perceptions about what buying a premium tyre means for their car performance and safety?

The brief was to find a way of engaging customers in a different way, showcasing features and offering them a deeper learning experience for the new range of Falken tyres. The client was looking for a new customer touchpoint that added to their existing channels, but provided a new way of learning about the brand's new flagship range, the AZENIS FK510

Everyone has an entertainment and information platform in their pockets at all times the smart phone. We wanted to utilise a technology that Falken customers already had to help tell a deeper story about the brand. The perfect answer was Augmented Reality. Experience the brand, but be exposed to the inner workings and technologies via a device you were already familiar with.

We developed a Falken Tyres AR App for Apple and Android devices, one that could be used by the customer independently, but also distributed to Tyre Dealerships, allowing dealers to walk customers through the key features of Falken's flagship brand.

In an almost gamified approach, users are encouraged to explore the different key features of the tyre, all the way through performance to build quality. It not only leaves a lasting impression, but also promotes a deeper learning experience, one that cannot be matched by simple printed materials.
VFX Crew
Raymond Leung
Tyrone Estephan